Testing The Top Three Smartphones For Video And Photo
Published: April 2019
If you are not taking pictures and filming with your smartphone, why aren't you?
Filmmaking is not nearly the challenge it was just five years ago. Today's smartphones are capable of producing incredible results with photo and video.
If you are in the market for a new camera or even a new phone, this review of the Huawei P30 Pro, the Galaxy S10+, and the iPhone XS Max will help you decide which cameraphone is right for you.
Excuses for not starting your documentary are becoming harder to find and accept considering what these "phones" can do.
Smartphones Reviewed In This Video
---
Smartphone Filmmaking Kits
---
More Smartphone Resources
---
Are You A One Person Documentary Crew?
Recommended For You
Gear Kit For One-Man Documentary Film Crew with Bob Krist
Free Film, Video, Audio and Photos For Your Documentary
One Man Film Crew (Can I Make A Documentary By Myself?)


---
---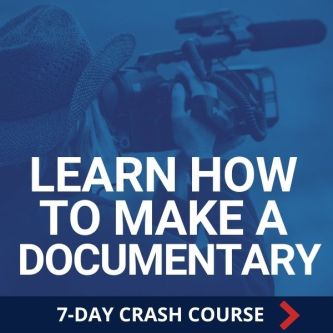 Ready To Make Your Dream Documentary?
Sign up for our exclusive 7-day crash course and learn step-by-step how to make a documentary from idea to completed movie!