Why Are Broadcast Cameras So Expensive?

Shooting with a $250K camera set-up
Learn How To Make A Documentary

With (seemingly) all cameras getting smaller and better, it begs two questions; why are broadcast cameras so big? And, why do television broadcasters continue to shell out hundreds of thousands of dollars for just one camera set up?
Turns out there are a lot of reasons why television broadcasters (especially for live broadcasts) use these behemoths. Think of these cameras and their accessories as the ultimate camera rigs. 
Check out this video from Zebra Zone and come away with a very clear understanding of what broadcast cameras can do and why they are so expensive.
What Do You Get For $250K?
You get 152 pounds of camera equipment (including tripod).


A lens worth more than $200K.


You can zoom from 33mm to 7020mm (full frame equivalent).


Large f/1.7 aperture with f/8 at 7020mm.


Parfocal lens. (Keeps focus on subject)


Image stabilization. Nothing like you've used before.


Remote motorized zoom and focus controls. You never touch the camera after setting it up.


Large monitor lets you see everything the lens sees.
---
Are You A One Person Documentary Crew?
Recommended For You
Gear Kit For One-Man Documentary Film Crew with Bob Krist
Free Film, Video, Audio and Photos For Your Documentary
One Man Film Crew (Can I Make A Documentary By Myself?)
Get a Free Documentary Starter Kit
---
Top Smartphones For Filmmaking
---
Smartphone Filmmaking Kits
---
---
---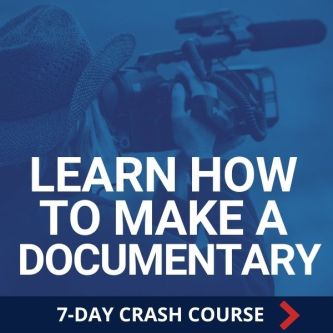 Ready To Make Your Dream Documentary?
Sign up for our exclusive 7-day crash course and learn step-by-step how to make a documentary from idea to completed movie!