Documentary Funding Ideas

12 Sure Fire Ways To Get 
Funding For Your Film
---
Making Documentaries | Documentary Funding Ideas | Documentary Fundraising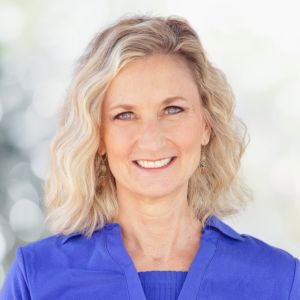 Documentary funding can be one of the most challenging aspects of making a film.  I know, I've been there!  
The whole process was so grueling during the making of my first documentary that I made it my mission to make sure NO OTHER filmmaker had to suffer the same way.  I spent an entire year meticulously putting together a packet of awesome ideas and tools to help you find funding as quickly as possible so that you can focus on what you love most -- making films! 
All of the tips, templates and tools have been organized into one easy-to-use Documentary Fundraising Tool Kit which can be downloaded all together or separately.
Documentary Fundraising Tools
As a teaser of what you'll get in the fundraising kit, below is a sneak peak of some of the most common documentary funding ideas.
---
Documentary Funding Ideas
Self-funding
Savings, credit cards, personal loans and 401K's. Sometimes, there's just no other way when you've got your documentary idea and you're ready to go. This is often the choice of first time filmmakers. You've got to get your experience or get the momentum moving somehow!
Friends and Family
This documentary funding idea is a very real option for many first-time filmmakers. Helloooo Uncle Edmond.
E-Mail Campaign
Sending out a mass e-mail to your personal network is one way to spread the word about your project and get some quick donations. (Make sure you have a paypal account set up to accept online donations). Typically, you don't want to send just one mass e-mail asking for a one-time donation. You first want to engage people in the project, keep them updated and then offer incentives and reasons to donate. There's a lot to this which is discussed in more detail in the Documentary Fundraising 101 Course.
Letter Writing Campaign (Direct Mail)
There's something special about getting a physical letter in the mail. Creating a fundraising letter with a handwritten note and including a DVD with your trailer (or a URL to your website/trailer) can be a great way to raise some money. The downside is the expense of printing and postage.
Wealthy Individuals
It's not enough to find someone who has a lot of money and ask them to donate. The person must have some kind of pre-existing natural connection with either YOU or the subject matter of your film. Your rich uncle may not care a hoot about environmental protection of seagulls but he believes in YOU so he may donate. Or perhaps there's a wealthy philanthropist who supports the local Sierra Club. You know that person is already committed to the cause and now you just need that person to understand how your film will benefit the cause.
Filmmaking Grants
This is a common, although sometimes difficult, method of fundraising for documentary filmmakers. Foundations big and small will fund your project if it's the right fit. Be prepared to fill out paperwork and have a proposal ready. Usually grants are reserved for a more experienced team or a promising filmmaker that comes highly recommended from credible sources. A great resource for filmmaking grants is The Foundation Center.
Crowdfunding
Highly recommended for documentary filmmakers. This involves pulling together a "crowd" to fund your project or at least some aspect of it. Crowdfunding is a term that describes an online fundraising campaign to raise a set amount of money in a set amount of time from a large group of supporters. Two great options include KickStarter and IndieGoGo. This topic is covered in much more detail in our popular Documentary Fundraising 101 Course.
Video Contests
This is probably less a fundraising idea and more of a way to make some extra money on the side. You not only get cash, there's usually a great promotional opportunity as well. Popular video contest sites include Tongal, MoFilm, PopTent and Zooppa.
---
More Documentary Funding Ideas
Special Events
You can raise money through events such as concerts and fundraising houseparties. Beware that events can be very time consuming and you can potentially lose money. So only do this if you or someone on your team loves organizing events and is good at it.
In-Kind Donations 
Getting donated goods is just as good as cash! So don't hesitate to approach businesses such as hotels, print shops, rental car agencies and restaurants to let them know about your project and ask for help. It not only helps you, it's great promotion for them!
Social Media 
Facebook, Twitter and blogs are phenomenal tools to communicate with your community of supporters about your project and to also ask for money when the time is appropriate. Social media should not be used primarily for fundraising. It's a way to stay in touch with people who are interested in your project so that when you do need funding, you've got a base of support engaged and ready.
Television Pre-Sales
Documentary filmmaker Jilann Spitzmiller talks about television pre-sales and other fundraising tips in her excellent audio series Documentary Production 101. She says BBC paid pre-sales for her documentary "Shakespeare Behind Bars" before the doc was completed. (The BBC deal happened at the IFP market in New York City.) Jilann says HBO, Starz, USA Network will also sometimes kick in money.
---
Final Thoughts on Documentary Funding Ideas
Money is everywhere and there are all kinds of ways to get it. In general, approaching individuals – people you have a relationship with and who have a natural connection to the project – will be your best source of funding.
Don't overlook gifts-in-kind. Getting a free rental car or hotel room means that you can use your cash for other production purposes.
Corporations, foundations and government agencies have the potential to make large contributions, but it can be tricky to actually meet their criteria and find an offering that matches your film project. Be careful that you are not wasting time wading through their bureaucracies.
Looking for more documentary funding ideas?  
Check out the Documentary Fundraising Tool Kit.
---
Full Set of Documentary Fundraising Tools
Return Home from Documentary Funding Ideas 

Return to Documentary Funding from Documentary Funding Ideas
---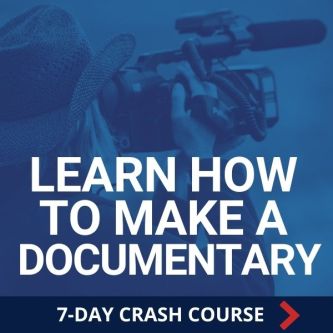 Ready To Make Your Dream Documentary?
Sign up for our exclusive 7-day crash course and learn step-by-step how to make a documentary from idea to completed film!