How To Fake A Drone Shot


5 Techniques To Get the Look of a Real Drone!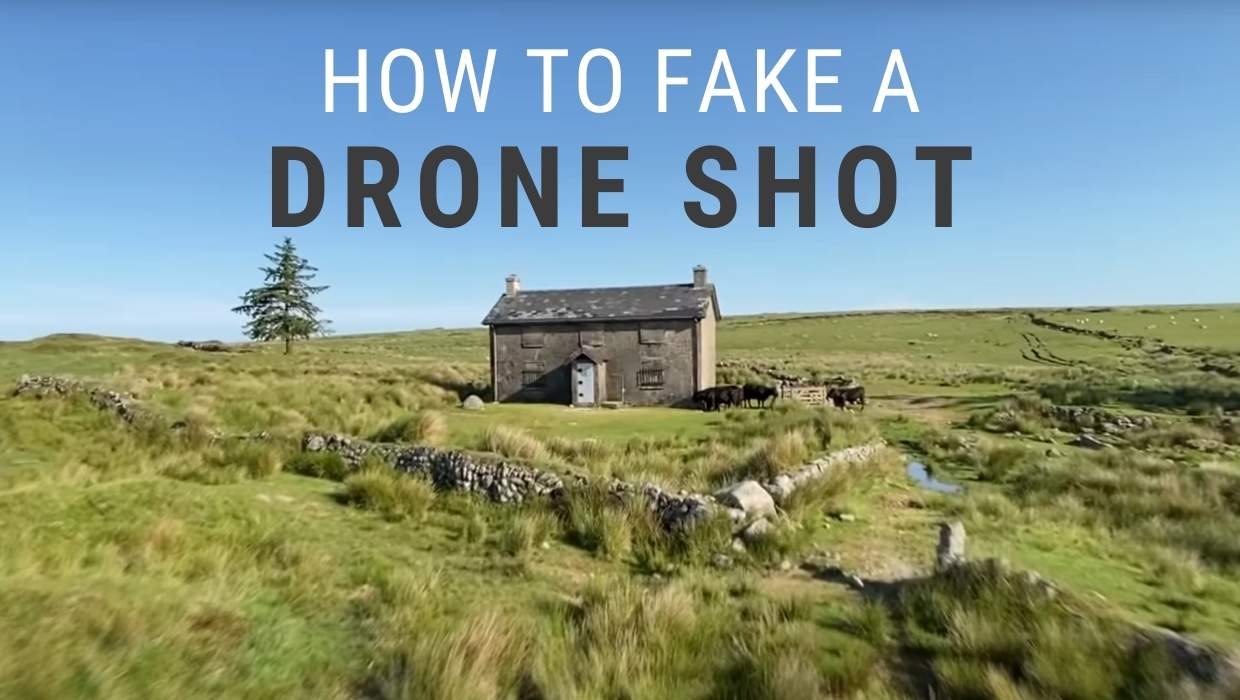 Learn How To Make A Documentary
Drone footage has become common place in many of today's videos, films, and news stories.
Drones have become smaller, more reliable, and very capable of shooting professional level video. Plus, drones are not that expensive (or they don't have to be). You can definitely spend a lot on a drone if your budget allows.
However, flying a drone requires training and bearing quite a bit of responsibility.
If your drone crashes and hurts someone or breaks some thing you could be liable for damages incurred by your drone.
What if you don't want a drone but still want your film to have some of those iconic drone shots that we've come to expect even in films with the smallest of budgets?
You're in luck!
With just a few pieces of common gear, you can emulate the same effect of an actual drone shot.
In the video below, Steve Wright from Learn Online Video provides some helpful tips and ideas on how to get more out of your smartphone by creating the same kind of elevated movement a drone creates when it glides overhead. 

How To Fake A Drone Shot
How To Fake A Drone Shot: The Essentials
Shooting Essentials:
Framing and composition will be a challenge in this set up because you cannot see your viewfinder or screen.


Keep your lens set to a wide angle (don't zoom in).


Shoot at 60fps (or faster) so that you can play your footage back in slow motion. 
The Gear:
Smartphone (or camera of choice)


Gimbal


Lightweight Tripod or Monopod


---
Smartphone Filmmaking Kits
---
5 Techniques To Fake A Drone Shot 
#1: "Push Forward"
"Pushing Forward" is a simple shot.
Simply attach your gimbal to your extension pole, tripod, or monopod, extend it and raise it over your head then begin walking forward toward your subject with a smooth and balanced motion.


#2: "Side Dolly Shot"
Instead of pushing forward and moving toward your subject, shoot from an angle by placing the camera sideways to mimic a side running dolly shot. 


#3: "Pull Back Reveal"
This is the backwards version of pushing forward.
By moving backward with the camera pointed at the subject you can pull back to reveal the entirety of the set/scene in which your subject is located.
You can shoot this moving forward and then reversing the shot in editing. However, if anything is moving in the frame (like an animal) playing a forward shot in reverse won't work.


#4: "Shadow Awareness"
Just as a drone's shadow can get in the shot so can your extension pole and camera.
Be careful when shooting to avoid having your shadow in the shot.
One way to avoid this is to avoid shooting with the sun directly behind you. Look for other angles if your shadow keeps appearing.


#5: "The Hero Shot"
Combine all of the tricks above and add an object in the foreground for you to move your camera past. This really gives a sense of immersion for your viewers and it keeps everything within your frame interesting as there is a lot of movement, action, and contrast.
---
---
More Filmmaking Resources
---
Are You A One Person Documentary Crew?
Recommended For You
Gear Kit For One-Man Documentary Film Crew with Bob Krist
Free Film, Video, Audio and Photos For Your Documentary
One Man Film Crew: "Can I Make A Documentary By Myself?"
Get a Free Documentary Starter Kit
---
Smartphone Filmmaking Kits
---
---
---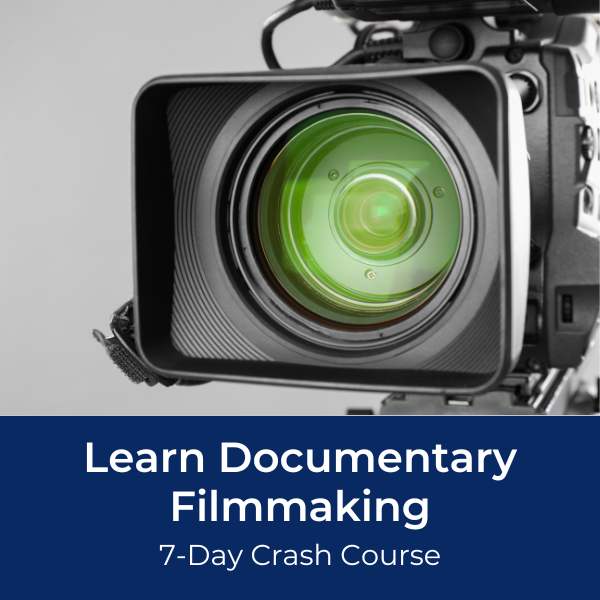 Ready To Make Your Dream Documentary?
Sign up for our exclusive 7-day crash course and learn step-by-step how to make a documentary from idea to completed movie!