Documentary Directing
Post-Production

Final steps: writing, editing and distributing your documentary
---
Documentary Directing Post-Production
So here you are.
You've shot all your footage and you're now ready to sit yourself down in front of your computer and start making magic.  
Are you ready for the final part of the filmmaking process? Do you know what to do?
As reference, refer back to the pre-production and production steps.
Here's your documentary directing post-production check-list: 


---
Post-Production Checklist:
Log tapes, examine & study footage - Depending on the scope of your project, you may have massive amounts of footage and other audio visual production elements that need to be organized.  It's easy to forget what footage has been shot from day to day, so it's key to transcribe your footage and interviews as you go for easy reference once the editing begins.  Ideally you've been transcribing and organizing throughout the production process so that you're not hit with a big mess when you're ready to start editing.


Create a script - This job is either for you or the scriptwriter (or both).  For example in my case, as the director, I enjoy crafting a basic outline of my films, writing a rough script and then hand it over to a professional scriptwriter for the finessing.  If you're writing the script yourself, here's a step-by-step process for how to write a documentary script.


Choose your music: research music libraries, work with a composer or look into purchasing copyrighted materials like a pop song.


Edit your documentary - Are you working with an editor or are you editing your film yourself?  If you're making a desktop documentary, it's likely you're doing all the above! Click here for a step by step guide for editing your documentary. 


Check legal and copyright issues - Do you have clearance for all your footage, audio and music?  Do you have releases for all your interviews and locations?  Check all the legal stuff to make sure you won't get in trouble.


Distribution plan - Hopefully you started to think about your distribution plan during pre-production.  Are you going to submit your documentary to film festivals?  Pitch your film to broadcasters such as HBO and PBS? Offer your film as a VOD (video on demand)?  Learn more how to distribute your film.



---
Filmmaking Quick Links
---
Related Articles: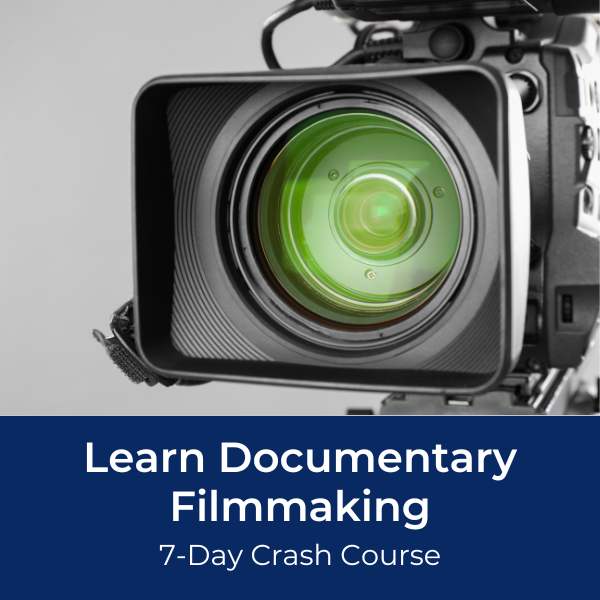 Ready To Make Your Dream Documentary?
Sign up for our exclusive 7-day crash course and learn step-by-step how to make a documentary from idea to completed movie!