Selling Your Documentary To Netflix and the Streamers

Documentary Tools & Resources To Help Every Filmmaker Stay Organized, Creative And Productive
Documentary Resources For Every Step
Of The Filmmaking Process
Making a film is like putting together a puzzle with infinite pieces.
Getting the pieces to fit together is a big part of the fun but also cause for a headache.
Luckily, there are some great (free!) tools to help you out.
From task management to fundraising to editing, these are the best documentary tools and resources for every budget.
The following list will be of help for every kind of filmmaker - whether you're working on a short documentary, a feature, or a school project.
---

DOCUMENTARY TOOLS FOR AUDIENCE BUILDING
The first effort - before anything else - of a successful documentary project should be building your audience. Why?
All films, including documentaries, need their people! People who donate, who support, who share, and most importantly…who watch!
It takes some time to build a following.
In addition to social media, use MailChimp to send out engaging email campaigns, bulk up your film's contact list, and even set up a unique domain (website)!
MailChimp's free plan includes all of the above, but you can pay a monthly subscription to gain access to more features.
Before you press send on your first email campaign, check out our expert series on building an audience!
---

DOCUMENTARY TOOLS FOR FUNDRAISING
Congrats, you've passed go - collect $100!
Just kidding, but here are a few places you can start raising money from donors online.
Kickstarter - A user-friendly crowdfunding site where you can raise funds from followers all over the world. The only catch? You must meet your fundraising goal in order to receive the funds. Free to use but Kickstarter keeps a 5% commission.
Seed and Spark - A free crowdfunding platform that requires you to fundraise 80% of your goal in order to receive the funds. Seed and Spark claims to have the highest crowdfunding success rate in the world. Even better? The platform doesn't take a commission.
Documentary Film Grants Directory - This comprehensive and updated database of 400+ grants from the International Documentary Association is a fantastic resource for researching a wide range of documentary fellowships, grants and funding opportunities.
Documentary Budget Cash Flow Worksheet- Download this FREE worksheet and tutorial from award-winning documentary producer Jilann Spitzmiller to help make your fundraising efforts more targeted and effective.
---

DOCUMENTARY TOOLS FOR RESEARCH
Depending on the scope of your project, you may need to conduct a lot of research on your documentary topic before you start interviewing people.
While a simple Google search will often return what you're looking for, it can also lead you astray.
Learn about fact checking here.
This list from the Institute of Historical Research at University of London is an incredibly thorough collection of freely accessible online research resources.
Use it to find historical data, newspaper archives, and all kinds of academic research.
Another great tool for filmmakers working on journalistic documentaries is the search alert tool from Google.
How does it work?
Simply tell Google what news or topics you're following and they'll send you email updates any time your unique search term pops up in the news.
Make your own Google alert here.
Other documentaries:
It goes without saying that other documentaries are an extremely valuable resource when researching for your own documentary.
Other documentaries will show you what's already been done and can help you discover diverse approaches to storytelling.
---

DOCUMENTARY TOOLS FOR
FINDING MUSIC AND FOOTAGE
Pre-existing footage can be a great source of inspiration for your own project. Search YouTube, Vimeo, and Instagram for ideas!
Planning on using video filmed by someone else in your final project?
Make sure you have the rights.
Most filmmakers prefer to use royalty-free footage in their projects in order to avoid copyright drama.
A couple of one-stop shops for royalty-free footage are Pond5 (free & paid options) and the Internet Archive (for free!).
Wondering where to find royalty-free music? Read our free guide here!
---

DOCUMENTARY TOOLS FOR
ORGANIZATION
Organization is extremely important when working on a documentary.
Keep your contracts, production schedules, rough cuts, crew lists, storyboards, references, receipts - EVERYTHING - in one safe place.
While some people prefer using an external hard drive, we can also highly recommend using Google Drive for all of your project files. The file sharing features make it really easy to collaborate with a team.
Create a unique account for your documentary to make the most of the 15 FREE GB of storage!
Need to organize tasks into a timeline?
Take a look at Airtable! They offer a free plan that gives you the tools to make collaborative spreadsheets and interactive timelines. It's perfect for planning your documentary production!
Got a few extra dollars to spend on project management?
Check out Celtx. This paid software was created for media professionals to be able to write scripts, make budgets, plan shot lists, and organize contracts all within one platform.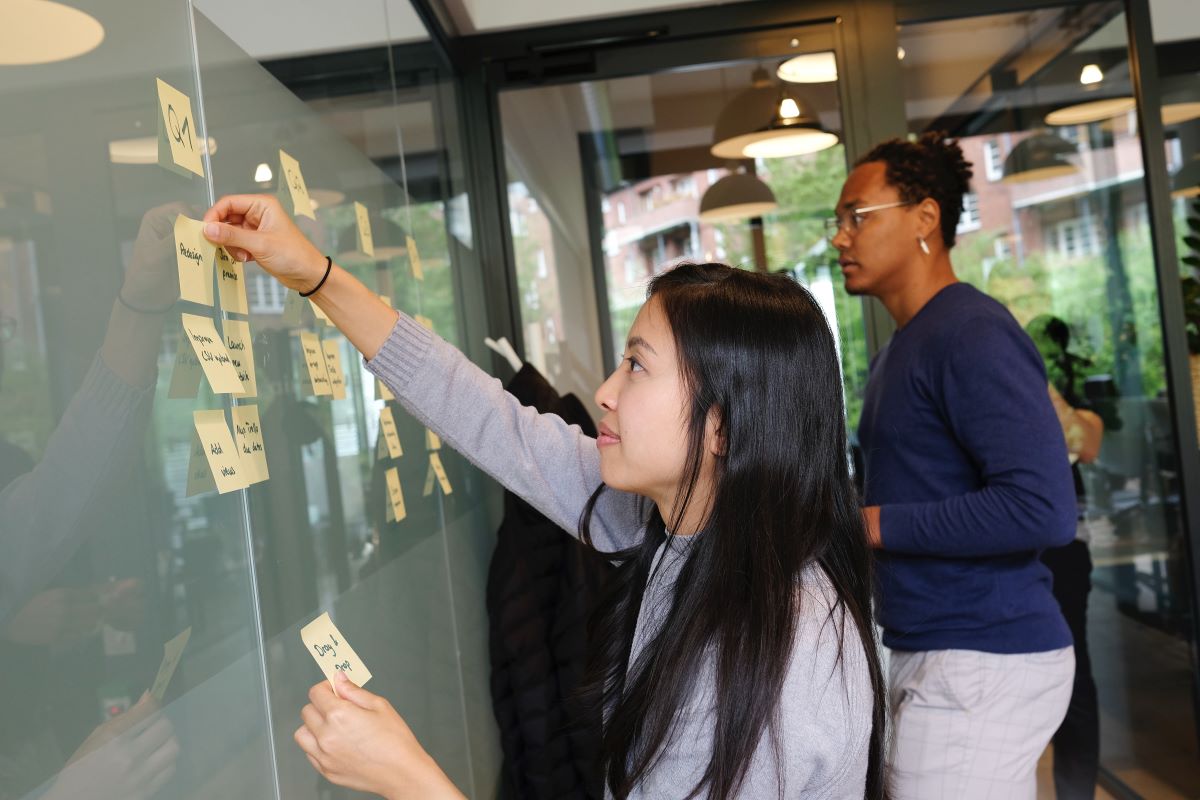 ---

DOCUMENTARY TOOLS FOR CREATING IN A TEAM
This is where the fun happens!
There's nothing more exciting than bringing your team together to bounce ideas around.
Again, the Google Suite (docs, sheets, and slides) is a convenient and functional free option for tasks you can type.
But once you're working with some visuals, there's nothing better than getting together in person.
However, that's not always possible!
Frame.io makes giving remote feedback amazingly easy. If it's just you and an editor, the Frame.io free plan is a wonderful solution. Just keep in mind that your project files are limited to 2GB.
If you're working with more than two people, or editing a bigger project, a Vimeo Pro account is worth considering. This affordable monthly subscription includes the option to review and comment on your uploads using timecodes.
It also allows for 1 TB of storage, which is necessary for feature-length uploads.
---

DOCUMENTARY TOOLS FOR EDITING IT ALL TOGETHER
If you're working on a small project, a free video editing application like iMovie or Adobe Rush may be all you need!
For bigger projects, hobby filmmakers and Hollywood professionals alike love DaVinci Resolve. This video editing software gives you an excellent post-production interface complete with color correction and visual effects - for FREE!
DaVinci also offers a Studio version for $295 if you need advanced tools and features. 
Read up on all the different video editing options for every level of experience.
---
There you have it! Tools are out there for every budget, and it's worth taking advantage of them to make your documentary project easier.
Do you have a favorite tool for documentary filmmaking?
Let us know in the comments!
---
Documentary Resources
Ready To Make Your Dream Documentary?
Sign up for our exclusive 7-day crash course and learn step-by-step how to make a documentary from idea to completed movie!