How To Find A Distributor For Your Film
by Desktop Documentaries
Here's a great tip from film producer Sharon Reed on how to find a distributor for your film. In the video, Sharon uses her narrative film as an example, but this strategy can apply to ANY film including documentaries.


And remember, if you don't get any bites from a distributor, DIY distribution is always in your back pocket.
Learn more about
DIY Distribution
strategies.
Join in and write your own page! It's easy to do. How? Simply click here to return to Distributing Your Film.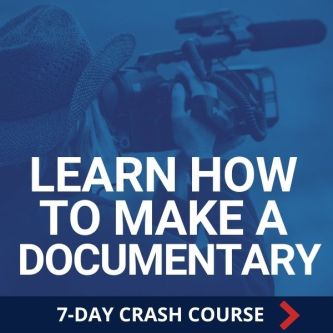 Ready To Make Your Dream Documentary?
Sign up for our exclusive 7-day crash course and learn step-by-step how to make a documentary from idea to completed movie!